Academic members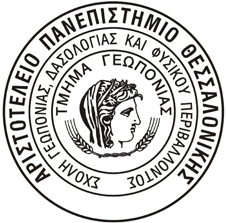 Aristotle University of Thessaloniki – School of Agriculture
Laboratory of Viticulture – University Campus | 541 24 Thessaloniki
Tel.: +30 2310 998650 – Mobile: +30 6947 802931
Email: skoundou@agro.auth.gr
Skype: koundouras.stefanos
Website: https://www.auth.gr/en/agro
The School of Agriculture of the Faculty of Agriculture, Forestry and Natural Environment is one of the first founded in the Aristotle University of Thessaloniki, in 1928, counting a history of 85years and approximately 10,000 alumni agronomists. The School of Agriculture, with its thriving educational and research activity has contributed significantly to both national economy and rural development, as well as to the agricultural sciences and technology worldwide. The School covers theoretical and practical aspects in the fields Field Crops, Horticulture, Plant Protection, Animal Science, Food Science, Agricultural Economics, Soil Science and Agricultural Engineering. The Laboratory of Viticulture is part of the Horticulture and Viticulture department. For over 50 years, it has maintained an active and productive program of research in viticulture, to help improve the quality and value of grapes, raisins and wines in Greece by the application of rigorous scientific tools. Research areas of the Laboratory of Viticulture include ampelography, vine ecophysiology, grape biochemistry and composition, vineyard management, disease and pest control in vineyards, sustainability of farming systems and precision viticulture. The Laboratory makes many efforts to extend new research information directly to the public and grape and wine producers with meetings and seminars. The Laboratory of Viticulture has also developed an experimental vineyard at the Aristotle.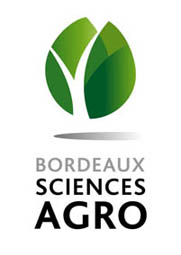 Bordeaux Sciences Agro
1 cours du Gal De Gaulle – CS 40201 33175 Gradignan Cedex
Tel.: +33 (0)5 57 35 07 07 – Fax : +33 (0)5 57 35 07 09
Email: international@agro-bordeaux.fr
Websites: https://www.agro-bordeaux.fr 
http://study.agro-bordeaux.fr
As a public institution under the authority of the French Ministry of Agriculture, Bordeaux Sciences Agro collaborates with other similar institutions in France and abroad through a network of higher agronomic institutes, notably in the framework of joint courses. For 50 years, Bordeaux Sciences Agro has been able to forge privileged relationships with companies. These ties supplement the courses offered by our institution by helping increase the professionalism of the subjects taught and by fostering the professional futures of the graduates by ensuring that the courses are suited to the real world.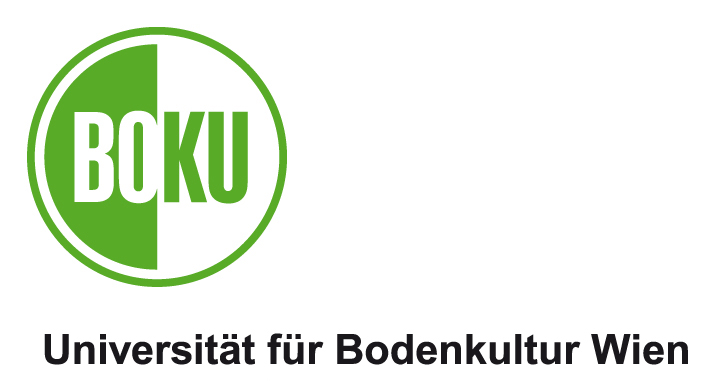 Boku, University of Natural Resources and Life Sciences, Vienna
Gregor-Mendel Str. 33
1180 Vienna, Austria
Tel.: (+43-1) 47654
Email: astrid.forneck@boku.ac.at
Website: http://www.boku.ac.at/en/
The University of Natural Resources and Life Sciences, the Alma Mater Viridis, perceives itself as a teaching and research center for renewable resources, which are necessary for human life. It is BOKU's objective to help make a considerable contribution to the conservation and protection of resources for future generations by providing diversity in its fields of study. Connecting natural sciences, engineering and economic sciences, we wish to increase knowledge of the ecologically and economically sustainable use of natural resources, to provide a harmoniously cultivated landscape.
An important feature of BOKU's research lies in its recognition of future problems and our efforts to provide and stimulate practical relevance, internationality and among disciplines. Interdisciplinary cooperation of scientists on an international level should help create comprehensive questions about the future of our planet and lead to innovative problem solving.
BOKU's teaching is designed holistically and in a coordinated manner. It leads graduates to knowledge, understanding and flexibility. From this program, they gain the willingness to face future challenges and the capability to meet them in a competent way. We teach state of the art content and current issues that are based on dynamic research and a high level of practical relevance using modern didactic methods. This motivates students and graduates to develop their own ideas. Our cosmopolitan scientific vocational education and training enables them to understand complex interdisciplinary relationships.
In order to reach these objectives, cooperation that is based on mutual trust and flexibility is necessary. Whenever possible, those concerned are integrated in the decision making processes, so that all BOKU members can identify with our university and its objectives. This also opens up the possibility for decentralized decision making, effective acting and the ability to respond to new challenges in a flexible manner.
For the public, BOKU is also a competent and self-conscious partner. It combines the willingness to accept criticism with the readiness to take the responsibility of taking a clear position.
We at BOKU commit ourselves to international performance in research and teaching, cooperation on regional, national and international levels, and to receptiveness to new developments.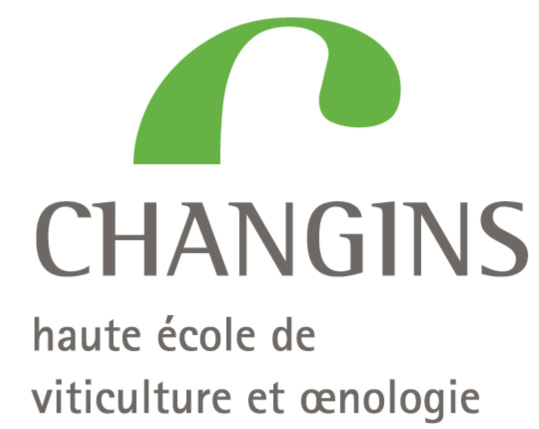 Changins
Route de Duillier 50 – Case postale 1148 1260 Nyon 1, Switzerland
Tel.: +41 22 363 40 50
Email: info@changins.ch
Website: www.changins.ch
Created in 1948, CHANGINS is the Swiss centre of excellence for research and education in viticulture and oenology. Nestled in the heart of a winegrowing region with the most breath-taking views of Lake Geneva and the Alps, CHANGINS provides educational programs on undergraduate and graduate levels covering theoretical as well as practical aspects with its teaching vineyard and winery. The diverse student body of the CHANGINS campus underlines the international recognition of its degrees in the grape and wine industry. CHANGINS also defines and develops knowledge, techniques and practices in the fields of soil science, viticulture, oenology and sensory science through its research and extension activities. Active collaborations with other international research and teaching institutes and the industry ensure a unique and dynamic academic environment.

Hochschule Geisenheim University
Von-Lade-Str. 1, D- 65366 Geisenheim, Germany
Tel. +49 6722 502 201 /-202 /-203
Email: Hans.Reiner.Schultz@hs-gm.de
Website: www.hs-geisenheim.de
Hochschule Geisenheim University (HGU) is located on the Rhine River in Germany, in the centre of German Viticulture. The HGU is an institution of research, higher education and knowledge transfer focused on subjects covering the entire value chain from production to marketing of special crops and their products (mainly beverages, especially wine) as well as the development of rural and urban spaces. The university offers 19 undergraduate and graduate programs as well as doctoral research options with a focus on topics in the grape and wine sciences. Teaching and research in wine related subjects cover all aspects from genetics and breeding, physiology, soil science, plant nutrition, plant pathology, viticulture, engineering and technology, microbiology, biochemistry, analytics, oenology, sensory science to business operations management and marketing.

Institut des Sciences de la Vigne et du Vin – ISVV
210, chemin de Leysotte – CS 50008
33882 Villenave d'Ornon, France
Tel.: +33 (0)5 57 57 58 58
Website: www.isvv.com
The Institute of Vine and Wine Sciences (ISVV) is a multidisciplinary institute of research, higher education and technology transfer for today's and tomorrow's wine industry challenges. The ISVV is located in the heart of the world's most prestigious wine producing region, namely Bordeaux, on an INRA-joint university campus. The research programs focus on three main areas: environment, wine typicity, and commerce. One of the historical strength of the ISVV is its ability to foster interactions with the grape and wine industry. These interactions are diverse and include training programs for wine professionals, regular meetings between wine companies and ISVV research teams, and the support of applied, industry-oriented research. The ISVV is also actively involved in research collaborations with major foreign counterparts.

Institut Universitaire de la Vigne et du Vin (IUVV) Université de Bourgogne
Rue Claude Ladrey – BP 27877 – 21078 Dijon cedex, France
Website: http://iuvv.u-bourgogne.fr
UMR AgroSup/INRA/uB 1347 Agroécologie
Pôle Interactions Plantes-Microorganismes-ERL CNRS 6300
INRA – 17 rue Sully – BP 86510 – 21065 Dijon cedex,France
Tel: +33 (0)3 80 69 34 85

The Institut Universitaire de la Vigne et du Vin « Jules Guyot » (IUVV) was founded in 1992 thanks to the willingness of the government, Burgundy Council and "Vine and wine Interprofession". It is located in the heart of the campus of the university of Burgundy, near to the famous Burgundy vineyard. It has three main missions: training, research, and the contribution to the transmission of knowledge related to vine and wine. Educational programs concern undergraduate and graduate levels covering theoretical as well as applied aspects with vine sciences, enology, « terroir », and marketing of wine products. Research activities are performed in several local research units and are dealing with grape and wine microbiology, wine physico-chemistry, wine perception, vine /climate relationships, and vine immunity / interactions with microorganisms. Active collaborations with other national and international research and teaching institutes and the industry are permanently developed. IUVV also hosts the UNESCO Chair "Culture et traditions du vin" of the Burgundy university and manages the vineyard of the university, located at Marsannay-la-Côte.

Laboratory of Enology- Food Science & Human Nutrition Dept, Agricultural University Athens
Iera Odos 75, 11855 Athens
Website: http://fst.aua.gr/en

Food Science and Human Nutrition is one of the seven departments of the Agricultural University of Athens, the third oldest university in Greece. It makes a valuable contribution to the food sector by conducting basic and applied research, and by producing high quality graduates as well as cutting edge scientific knowledge. The laboratory of Enology –the first laboratory for wine in Greece- was set up within the premises of Food Science and nutrition department. The last ten years, more than thirty well educated and trained new scientists have completed their theses in the enology lab and obtained their M.Sc. degree in enology and viticulture. The main research interest of the laboratory is to explore the potential of Greek native grape varieties to produce high quality wines as well as to promote control over the enological practices in order to improve wine quality in Greece. Collaboration with various Greek and European wineries and enological products companies was established since the early beginning of the laboratory through applied research projects. The laboratory of Enology is an associate partner of Vinifera Euromaster since 2015 as also of the newly established master Wintour.

LIST – Luxembourg Institute of Science and Technology
Belval Innovation Campus, Maison de l'Innovation
5, avenue des Hauts-Fourneaux, 4362 Esch-sur-Alzette, Luxembourg
Email: info@list.lu
Website: www.list.lu

The young Research and Technology Organisation Luxembourg Institute of Science and Technology (LIST) was built in January 2015 by the merger of the Public Research Centres Gabriel Lippmann and Henri Tudor, both key players in research and innovation in Luxembourg. The Environmental Research & Innovation (ERIN) department develops strategies, technologies and tools to better monitor, assess, use and safeguard natural and renewable resources; furthermore, its research topics are water security and safety, plants for biomass, biopolymers and bioenergy, life cycle sustainability and risk assessment, and e-science for environmental and biological applications. ERIN brings together with its teams made of 170 life, environmental, and IT scientists and engineers, the necessary interdisciplinary knowledge and skills to tackle major environmental challenges our society is facing today: climate change mitigation, ecosystem resilience, sustainable energy systems, efficient use of renewable resources, environmental pollution prevention and control, etc. Viticultural research activities are focussed on the multifactorial interactions between environmental conditions, grape physiology, grape pathogens and human interferences.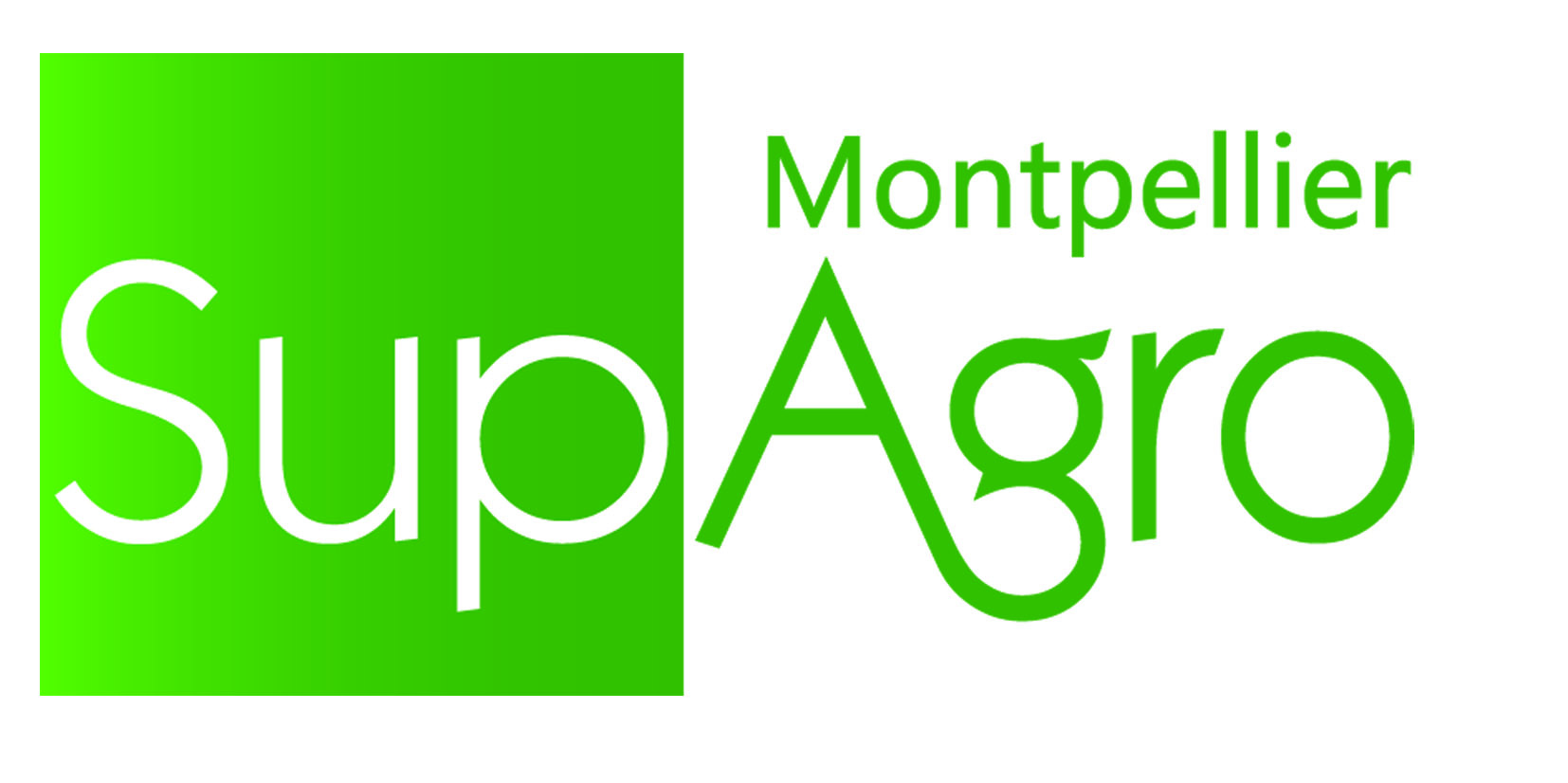 Montpellier Supagro
2 place Pierre Viala – bât 28
34060 Montpellier cedex 2 – France
Tel.: +33 (0)4 99 61 23 26
Website: www.montpellier-supagro.fr/
Created in 1848, the Montpellier School of Agronomics – today called Montpellier SupAgro – is one the centers of excellence for research and education in viticulture and oenology, with an Institute for Higher Studies in Vine and Wine (IHEV) entirely dedicated. It takes place in the heart of one of the greatest vineyards in the world "Languedoc" in the South of France. It has been early called by the wine industry to treat tough diseases on vine – like phylloxera at the end of the XIXth century – and many issues dealing with wines production. It has been strongly reinforced after the world war 2nd when INRA came and set its laboratories on its site. It has also built more recently strong links with Montpellier University, IRSTEA and Montpellier Business School, defining this way a top level academic pole in Montpellier with 15 research units, and more than 130 scientific people involved in a very complete panel of research fields, and even more when we add units involved in wine research development such as IFV and ICV. Every year more than 300 students can attend about 15 educational – scientific, technical and business – programs at undergraduate and graduate levels specialized in the vine and wine sector in Montpellier. All are built on a good recognition by the industry of many countries and international worldwide partnerships (labellised by European Union and intergovernmental organizations such as OIV).

University Rovira i Virgili
Carrer de l'Escorxador, s/n, 43003 Tarragona, Espagne
Website: http://www.fe.urv.cat
The history of the Faculty of Oenology dates back to 1988, when it was created the School of Oenology of Tarragona. Initially linked to the University of Barcelona, it was joined the University Rovira i Virgili in 1992 when this University was created. Located in the historic city of Tarragona is very close to some of the reputed Catalan AOC such as Priorat, Montsant, Cava, Terra Alta, Penedès, Conca de Barberà, Tarragona,… The faculty offers suitable teaching for degrees in Oenology and Biotechnology and two masters, one in fermented beverages and the other in oenotourism. The Faculty of Oenology also develops research in diverse aspects of viticulture and oenology. For this purpose the Faculty has laboratories for research and teaching, and also a vineyard (5.5 ha) and an experimental winery. The faculty also maintains an active collaboration with other international research and teaching institutions and a dynamic collaboration with the wine sector.

Universidade De Trás-Os-Montes E Alto Douro
Quinta de Prados, 5000-801 Vila Real, Portugal
Website: https://www.utad.pt/
The Universidade de Trás-os-Montes e Alto Douro (UTAD) is located within the Douro/Port Wine Region, in northern Portugal, where the most internationally renowned Portuguese wines are produced in a unique vineyard landscape classified as Human Heritage by UNESCO. In keeping with its surrounding environment, viticulture and oenology are key areas of research and expertise at UTAD, which was the first and is still the most important oenology teaching institution in Portugal. UTAD is a public university devoted to teaching, research and extension, with more than 500 teachers and about 8000 students, offering ca. 40 graduate courses (1st cycle) and a wide range of MSc and PhD courses. Research activities are concentrated in 8 Research Centres. A gradual increase in the link to stakeholders and SME's has been achieved, as well as an increase in the number of scholarships. UTAD has also a wide portfolio of projects and partnerships that ensure competence and expertise in the interaction with its partners.

Plant & Food Research
120 Mt Albert Road Sandringham Auckland
New-Zealand
Website: https://www.plantandfood.co.nz/
Plant & Food Research is a New Zealand-based science company providing research and development that adds value to fruit, vegetable, crop and food products. With over 900 people based at sites across New Zealand, as well as in the USA and Australia, at the heart of Plant & Food Research is a goal to underpin the growth of plant and marine-based industry through the successful application and commercialisation of research-based innovation. Our science supports the sustainable production of high quality produce that earns a premium in international markets, as well as driving the design and development of new and novel functional foods that offer benefits to human health and wellbeing.
Plant & Food Research is a New Zealand government-owned Crown Research Institute, subject to the Crown Entities Act 2004, the Crown Research Institutes Act 1992 and the Companies Act 1993.

École d'Ingénieurs de PURPAN
75 voie du TOEC – BP57611 – 31076 TOULOUSE Cedex 3 – FRANCE
Tel: +33 (0) 5 61 15 30 30
Website: https://www.purpan.fr/en/
PURPAN Engineering School was founded in 1919 by a community of Jesuit teachers and farmers. The School trains students as part of a five-year undergraduate course in general engineering.