We are a partner of the International Terroir Congress. For 4 months, our team has been putting the congress archives online. We are very proud to announce that the 14 years of archives are finally available.
All archives of the International Terroir Congress are freely available on IVES Conference Series webplatform: abstracts, articles, posters, videos and podcasts from 1996 to 2020 editions. On IVES Conference Series portal, more than 1000 proceedings are available in Open Access.
Every two years since 1996, the International Terroir Congress has brought together scientists from all over the world. They are working on viticultural terroirs, studying the physical, biological and human components, and their links with wine quality.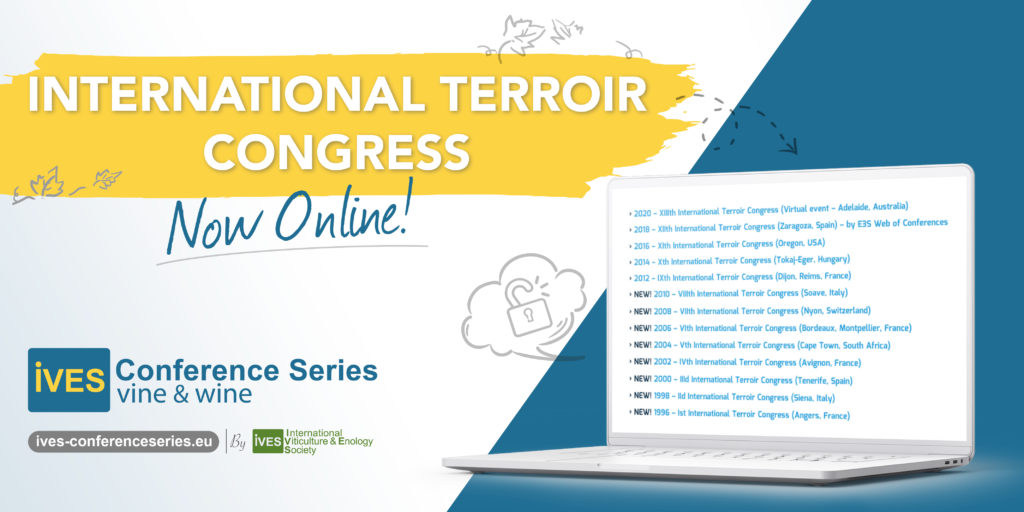 International Terroir Congress – 14 years :